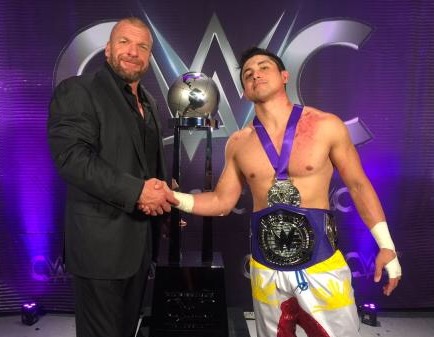 Last night, live on the WWE Network, the Cruiserweight Classic came to a close. TJ Perkins, who upset Kota Ibushi to advance to the finals earlier in the night, defeated Gran Metalik in the hard fought tournament final. In addition to being the winner of the inaugural CWC, he also became the champion of the newly launched cruiserweight division, which will debut on this week's episode of Raw.
As good as it is to know that we'll be treated to cruiserweight action on Monday nights from now on, the CWC will leave a void in our weekly wrestling intake that will be difficult to fill. The past ten weeks have been nothing short of magical, and seeing Perkins and the rest of his peers move from their Network bubble onto the flagship show is a bittersweet sensation to say the least. That said, all eyes are on the future. This cruiserweight division has the potential to make Monday Night Raw great again. Moreover, I couldn't help but notice the commentators' emphasis on this trophy being the first one to be awarded. It would seem to me that this would indicate that they'll be a second, and possibly many, many more.
With the WWE having already scouted the globe to find 32 elite competitors for the 2016 Cruiserweight Classic, what might next year hold should the tournament return? Today, we'll take a look at 10 early candidates for the 2017 CWC. So without further ado…
Runners Up
Before getting started, there are a couple of names I'd like to mention that just missed the cut. Yesterday, we profiled Kamaitachi, an up-and-coming young lion who's put in time in both Japan and Mexico. His unique offensive blend could make him a great competitor someday, but he's likely still a couple of years away from making a splash on the American stage. Another star who just missed our list is Roderick Strong of Ring of Honor fame. With rumors already swirling that he's NXT-bound, he'll probably already be too entrenched as a cornerstone of the brand to participate in the CWC by the time next spring rolls around. Sexy Star, a masked female luchadora and former Lucha Underground Champion, was also considered. With the WWE's recent push of women's wrestling, she'd be a prime candidate to show that the ladies can hang with the gents in the cruiserweight division. However, she recently announced her retirement from wrestling and will be moving into the world of professional boxing. Lastly, PJ Black (the former Justin Gabriel) failed to make this list on a technically, as he's currently 213 lbs and would fail to qualify. He'd be a welcome addition to represent South Africa in the tournament if he shed a few pounds, but for now, his weight will eliminate him from consideration.
10. Jushin "Thunder" Liger
Country: Japan
Weight: 209 lbs.
Speaking of over the weight limit, Jushin "Thunder" Liger is that…by four pounds. I almost didn't include him on this list as a result, but this legendary Japanese grappler would lend a credibility to the tournament that simply cannot be found elsewhere – and he can lose the four pounds. In addition to being a huge international star, Liger has carried the current Cruiserweight Title's predecessor before, as he feuded with Brian Pillman over the WCW World Light Heavyweight Championship in the early '90s. After seeing him at NXT Takeover last summer, we know that Liger and the WWE are already open to working with one another, and at 51 years old, Thunder is somehow still competing at the top of his game.
9. El Barbaro Cavernario
Country: Mexico
Weight: 196 lbs.
El Barbaro Cavernario, simply put, is a wild man. His caveman appearance compliments his wrestling style, as he performs with a reckless abandon and intensity that is matched by few. Taking the CMLL by storm and winning a growing number of Lucha de Apuestas (bet matches), this 22-year-old has already found more success than many luchadors will see in their entire careers. Wrestling since he was 16, the combination of youth and experience that Cavernario possesses is seldom seen. This savage would inject a heavy dose of excitement into the CWC and would be a welcome representative for his native Mexico.
8. Mike Bailey
Country: Canada
Weight: 175 lbs.
"Speedball" Mike Bailey may look like an unassuming young man, but don't be fooled – this guy can go. Far from a finished product, this kid is a natural high-flyer who can dazzle crowds with seemingly minimal effort. After taking Evolve and PWG by storm earlier this year, Bailey ran into some visa problems and is currently banned from wrestling in the United States. If there's any employer who can bail him out of his travel woes, though, it's the WWE – and they have a year to do it. Bailey and his flurry of karate kicks would be an excellent addition from the Great White North for next years cruiserweight competition.
7. Ophidian
Country: Egypt (The Nile River Bed, to be exact)
Weight: 165 lbs.
Chikara's Ophidian, one half of the Osirian Portal tag team, would enter the 2017 CWC as a definite underdog, a distinction that's probably deserved. One of the smaller competitors on this list, this snake charmer would have an uphill battle to face. That said, he's so unique that he needs to be included. Ophidian brings to the table a style all his own, employing a combination of knee strikes and hypnosis to neutralize his opponents. Ophidian is a talented wrestler who deserves a spot on merit alone, but the novelty of his serpentine gimmick cements the need for his inclusion.
6. Matt Sydal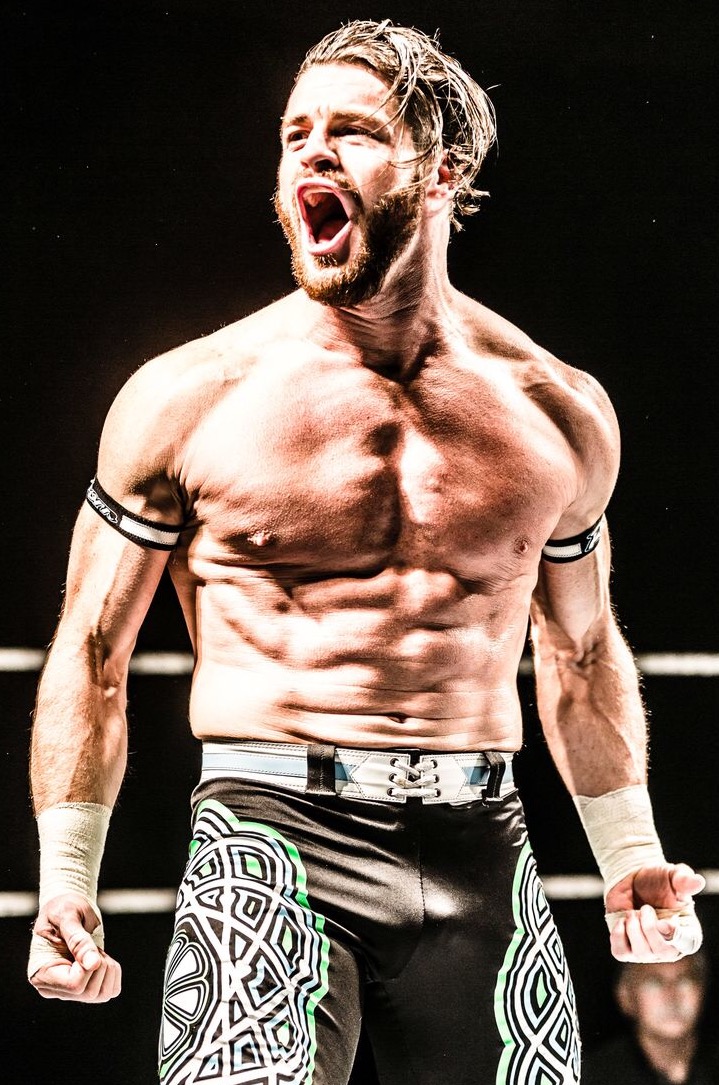 Country: U.S.A.
Weight: 185 lbs.
Formerly Evan Bourne, Matt Sydal arrived in the WWE too soon. Lost in the shuffle of their midcard a few years back, had he joined the company during the NXT era, he'd no doubt have had more success. This high flyer would bring a welcomed veteran presence to the 2017 tournament, not unlike The Brian Kendrick or Tajiri did this year. Having remained active on the independent circuit since his WWE departure, Sydal is still in great ring shape and would hopefully be able to enjoy an extended stay in the cruiserweight division once the 2017 CWC comes to a close. It's very possible that we have not seen the last of Air Bourne in the WWE.
5. Will Ospreay
Country: England
Weight: 174 lbs.
The subject of Profilin' a few weeks back, Will Ospreay might just be the top cruiserweight in the world. Rumor has it that he was heavily pursued by the WWE for the 2016 CWC but declined their advances. It's my believe, however, that this year's CWC could help Ospreay to see what kind of opportunity the tournament provides. Unsigned talents like Kota Ibushi and Zack Sabre Jr. did much to promote their names in this years tournament, and can carry that exposure with them back to the indies. Likewise, even if Ospreay isn't ready to sign with World Wrestling Entertainment, he should view participating in the 2017 Cruiserweight Classic as a massive opportunity to further his career nonetheless.
4. Zema Ion
Country: The Philippines
Weight: 170 lbs.
If you feel like you've been hearing Zema Ion's name forever, it's because you have. Making his pro debut in 2003, it's hard to believe that this international superstar is still on the south side of thirty. The reigning TNA X Division Champion, Ion would be a worthy competitor to pickup where TJ Perkins left off this year and represent the Philippines in the second annual CWC. While being under contract with TNA could prove to be a stumbling block, there's no guarantee that the promotion will even still be operational by the time next year's tournament begins. As AJ Styles showed us last weekend, the stigma of being a TNA alumni has finally been overcome, and now the gates are open for guys like Zema Ion to make a splash in the WWE.
3. Kushida
Country: Japan
Weight: 192 lbs.
Half of a New Japan tag team called the Time Splitters alongside Alex Shelly, Kushida is one of the top NJPW stars today. The winner of the 2015 Best of the Super Juniors and 2016 Super J-Cup tournaments, this two-time IWGP Junior Heavyweight Champion has a resume as impressive as anybody's. On top of that, Kushida is an undefeated mixed martial artist. His stiff style lends itself to the spirit of the CWC, and he's one of the few people on the planet who might be able to step into the role that Kota Ibushi played in this year's tournament.
2. Ricochet
Country: U.S.A.
Weight: 180 lbs.
Of all the names on this list, there might be none with a brighter future than Ricochet. Debuting in Chikara back in 2006, Ricochet has really come into his own over the past few years. In 2014 he won both the NJPW Best of the Super Juniors tournament and PWG's Battle of Los Angeles. Since then, he's gone on to become the first ever Lucha Underground Champion as Prince Puma. In fact, if not for a clause in his LU contract preventing him from appearing on another promotion's television programming, he'd likely already be WWE-bound. He's excelled in matches with current Raw superstars like Kevin Owens, Sami Zayn, and Neville in the past, and there are endless possible dream matches waiting for him in the WWE. His contractual snag will be easily overcome by next Spring, and Ricochet sure looks like an early candidate to take home the CWC trophy in 2017.
1. "The Villain" Marty Scurll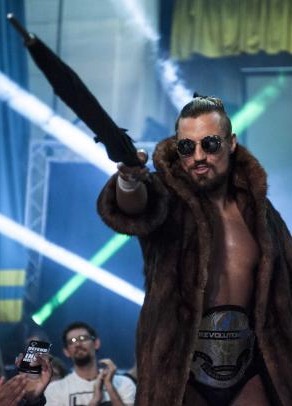 Country: England
Weight: 197 lbs
Fresh from the 2016 Battle of Los Angeles winner's circle, Marty Scurll is just what the 2017 Cruiserweight Classic needs: A Villain. Just look at him. He oozes wrongdoing. The dastardly Marty Scurll would look right at home in a Hollywood blockbuster dealing weapons to terrorist organizations or peddling smack to hapless addicts. This is a bad man. On top of that, he's one of the world's top cruiserweights. Hailing from England, Scurll has wrestled all over the planet, from TNA to Revolution Pro to CZW, and he's made an impression everywhere he's taken his talents. Currently part of a tag team, The Leaders of the New School, with 2016 CWC quarter-finalist Zack Sabre Jr., Scurll has the potential to bring a nefarious flare to next year's Cruiserweight Classic that was absent from the inaugural tournament. There's little reason to doubt that 2017 will be the year of The Villain.
Honestly, this list could go on forever. These are just ten of the multitudes of world-class cruiserweights who are setting the bar high around the globe today. We'd love to see any or all of them in the 2017 edition of the Cruiserweight Classic, but the bottom line is this: As long as the CWC returns next summer, no matter who the participants are, we're all winners. It's a good time to be a wrestling fan.